Packing Your Wardrobe for Moving Day
In the process of packing. For some great tips on Packing Your Wardrobe For Moving Day. Take a look at our blog and see if you can help you save time and money in the process.
Packing Your Wardrobe for Moving Day can be time consuming and a daunting task. Having it ready in time for the removal company. We can help you with this process. Here is a guide to help you get the job done in time
Lets Start With The Wardrobe.
We recommend getting Portable Robes. This makes the whole process simple. These boxes seal up just like any other box. They are easy to use. Simply leave on the coat hangers and place on the bar in the box. You can place your shoes at the bottom of the box in pairs. Either in a shoe box or on their own. ( use butchers paper or tissue paper or even socks inside your shoes so they keep their shape) You can use large Zip Lock bags to keep them together or Wrap in Glad Wrap if you don't have that option.
Once you have the bar in place. Tape the bar to the box. Simply place your clothing on the coat hangers in your portable robe. Be careful not to add to much weight to the bar. This could damage and bend the bar. We suggest you put your heavy suites at either end of the box and lighter items in the middle.
Moving interstate or overseas
We recommend you place a towel over your clothing. In between your clothing and the box. This will help prevent your clothing rubbing on the box and damaging your good clothes around the shoulder area.
Packing Your Clothing
If you have suitcases we recommend you use these first for your clothing. As you have to move these either way. Why not use them.
Rolling your shirts and pants up saves room.
If you don't have access to the Portable Robes. You can also use garbage bags. Simply put a hole in the middle of the bag at the top where top of your coat hanger . Where the bag opens. Place your clothing in there till the hanger goes through the top of the bag. Tape the top of the hangers together. Like you would when you pick up a bag from the dry cleaners.
Here is a You Tube clip on how to fold your clothes. Courtesy of Howdini

How to pack your Shoes
We have touched on this above. To keep their shapes. Especially expensive shoes. Fill them with either Butchers paper, Tissue Paper or even your socks. Place in the original box. If this is not an option. You can wrap them on a sheet of Butchers Paper and place in a Moving Box. Place your Boots at the bottom of the Cardboard Box . Having your lighter shoes stacked on top.
Packing Jewelry
If you have expensive jewelry. We recommend taking this with you when you move. If that is not an option. Place in a box that no one knows what is inside it except for you. Give the box a different name. Use Zip lock bags or wrap in glad wrap and place in a smaller box. You can also get plastic Containers like for pills and pop your jewelry in them if need be. Unless you have a jewelry box in which case wrap this in Butchers Paper and place in a Crystal Twin Wall Box
Purses Handbags
For these to keep their shape. Fill with Butchers Paper or Tissues Paper. Don't use news paper and this will leave ink marks in your bags. If you still have the original box you can use this. Otherwise we recommend you using a Twin Wall Crystal Box.
Use Butchers Paper around your items in the boxes as this will add extra protection and cushioning while in transit
Contact us if we can assist you at all with your moving and packing supplies. Also take a look at our other great moving and packing tips. This will help take the stress out of the whole moving process.
Roxann Coffey
Packing Boxes For Sale Brisbane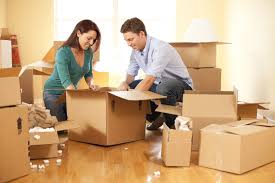 Contact Roxann on 0411676626 or email roxann@boxemup.com.au if you require any Portarobes or any other packaging supplies to assist you with your up and coming move. See our products and prices for our full range. Pick up and delivery is available
No tags for this post.
Related posts