All Products and Prices for your Moving and Packing Supplies Brisbane

Here is a the list of  Our Moving Packs below and All our Products and Prices for your Moving and Packing Supplies Brisbane. All Prices Include GST. There is no minimum buy. Pick up and delivery is available
Open 6 days for all your Moving Packing and Storage Supplies Brisbane – Gold Coast to Sunshine Coast. With and after hours service if required.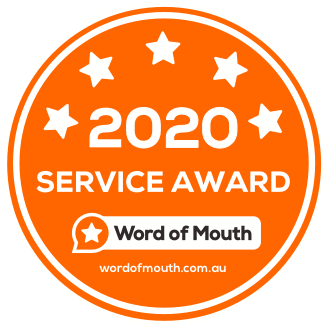 Brisbane Packing Boxes , Moving Boxes Products – Prices Lis

t

For current Price list and Products for BOX EM UP. See links below

Moving Boxes Brisbane and Packing Supplies . For all our  Moving Packing and Storage Supplies. To our Packages to use as a guide if you are not sure what you need. This will help you in deciding on how many boxes you may need. Not everyone has the same stuff. especially if you have kids or not. You also may find you that you need more boxes or you may need less. There is no pressure for you to buy what you don't need. You are welcome to change the packs to suite your needs.

We buy back your boxes when you have finished unpacking with no time limit and no hire fees.
Click on the links below "All Brisbane Packing Box Products and Price" for our full range of Products . Or click on the links below for  Moving Packs. If you have any questions please do not hesitate in contacting us.
Click on theses links for our list of products , prices and moving packs to suite you need.
All Brisbane Packing Box Products and Prices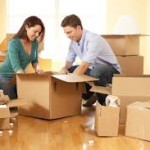 Packing Boxes For Brisbane 1 Bedroom Quick Pack
Packing Boxes For Brisbane 1 – 2 Bedroom Units
Packing Boxes For Brisbane 1 – 2 Bedroom Houses
Packing Boxes For Brisbane 3 – 4 Bedroom Houses
Packing Boxes For Brisbane 5 – 7 Bedroom Houses
Conditions apply to the buy back. Contact us for more details or see      Terms and Conditions for Buy Back Boxes
The packages below are just a guide to help you chooses how many boxes you may need if you are unsure where to start. With every home being different and everyone will pack differently it is hard to judge how many boxes you may need. So you will not be stuck in the end and to help take the stress out of moving. We have made this as easy and stress free as we can for you in choosing what packing items you may need.
1. We offer a full credit on items you don't use in the end.
This way you will not out of pocket for items you don't use. You may find once you start packing. You need to change your order with the sizes of the boxes that you brought.  The only conditions we have on buy back
is that you brought the boxes from us to start with. That there is no writing or tape on the boxes. The packing items as still in their wrapper or the way you brought them.
2. We offer a after hours service if you need more boxes as soon as possible
Do you have the removal truck coming in the morning and found you ran out of boxes. Are you working and can not get your boxes during normal trading times. You are welcome to give us a call and will try to help where we can.
3. You are finished your move and unpacked. Return your boxes to us and we will give you some money back for your boxes
We offer to buy your boxes back off you when you have finished your unpacking.
See Buy Back for more details on prices or our buy back. As long as they have no holes and in good condition we will buy back your boxes.
We can supply individual Packing Boxes for Sale in Brisbane. We also offer packages for you to choose from. The moving packs we have put together are for different size dwellings. If you are not sure where to start. This is just a guide to help take the stress out of moving. You may find you need more Moving Boxes and Packing items or less. So we have made this easy for you. You can come and get more removal boxes and packing items as needed. You can also have them delivered or  as needed.
The sooner you start you packing the better it is for you.
This will save you having to race around the day the removal company comes to collect your item. Having been well prepared and pack will also save you money and your items being damaged while in transit. As you would have packed carefully when you are not in to much of a hurry to pack. You will save on moving cost by having everything ready for when the removal company arrives.
The moving packs we have. Use this as a guide. You may find you need more. Please let us know. Or you get a full refund on items you didn't use. Once you start packing you will get and idea of how you are going.
We all know how stressful it is to pack and move. I suggest put on some good music. Turn it up and sing while you are packing. This will help make the job a lot easier.
If we can assist you with anything at all.
Please feel free to let me know . Happy to help where we can or make some suggestions for you to help with the process of moving. Not only for you but also your family.
You can also contact Roxann by phone on 0411 676 626 or by email at roxann@boxemup.com.au, to discuss your needs for all your Moving Boxes Brisbane and Packing Supplies – Also make sure you check out our moving and packing tips on our website.
To place a order. Please either Call or TXT Roxann Coffey on 0411676626
or E-Mail roxann@boxemup.com.au You can also use the contact form below

Payment by Card  Cash or Internet Banking . You are more then welcome to come and look at the products.
We have a mobile Eftpos machine so can accept payment on delivery. With no extra fees for paying by credit card.
Before you come and buy anything. Please call, txt or e-mail and make a appointment first as I maybe out on a delivery.
How to Assemble The Archive Box
Click on Link here to see a short video on how to Assemble The Archive Box.
They come as once piece flat pack. With built in handles, lid and base. Makes it easy to move with no worries about the base falling out or losing the lid.
Strong and durable that way you can stack them if need be. With the double cardboard your archive box and documents will last longer.
If you like we can assemble the Archive Box for you at no extra cost to you.
You can click on this Link for your Delivery Fee. In some cases delivery maybe free
Click on this Link for After Hours Service.
Also click on this Link for recommended packaged deals . Example 1-2 bedroom house
For all your Moving Boxes, Packing Boxes , Storage Boxes & Packing Items
Servicing Brisbane , Gold Coast , Sunshine Coast
If you are Moving , De cluttering or just need to store your items . We have all the items you need. From Packing Boxes, Bubble Wrap, Butchers Paper, Tissue Paper, Picture Mirror Boxes, Port a Robes. With no minimum buy and pick up or delivery we can help you save on your moving or storage cost.
You will need a lot of Moving Boxes–probably more boxes than you think. Having enough boxes will make your life easier.  If you buy your Packing Boxes from us you can always return unused boxes for a full refund. (Providing they have not been used in anyway. ) Have around 10 boxes set aside to use for last minute items on your moving day, such as bedding, clothing, and cleaning supplies. Make sure you have  Strong Packing Tape to seal your boxes. Use Butchers Paper (newspaper can leave a ink print on your items ) There is also Bubble Wrap to wrap and protect your items.  You may need more items then you think so get extra just in case so the packing can go smoothly right up to the end.
Are you are happy with our service. Or got a way we can improve our service . Let us know.
Please if you have time write a review and let us and other know how we have helped you. If you have a Google account. Please write a review with them. As it all helps in getting the word out.
If you use our contact forms. Please be on the look out for a reply. If you don't receive one. Please check your junk folder. Or simply call Roxann Coffey on 0411676626
Find cheap and Cardboard Packing Boxes in Brisbane
Finding Right Moving Storage Boxes in Brisbane
Our Reliable Moving and Packing Supplies Brisbane Will Make Moving Easier
For All Your Moving Packing And Storage Needs See BOX EM UP