Cardboard Storage Boxes
Find Brisbane Cardboard Boxes – Brisbane Storage Boxes
Finding Right Moving Storage Boxes in Brisbane
Our Reliable Packing Boxes Will Make Moving Easier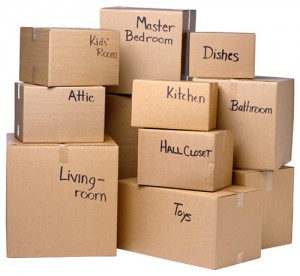 Cardboard Storage Boxes and Packing Supplies. For Brisbane, Gold Coast to the Sunshine Coast and Moreton Bay Region. Let us help you save on your Moving, Packing, and Storage Supplies.
We have a range of good quality Cardboard Storage Boxes for the Brisbane area to meet your Moving, Packing and Storage needs. Please click on our link of Products and Pricing for our full range of products. We also have a suggested order for a range of packages to give you a guide on what you may need to help you at least get started on your packing and take the stress out of moving.
With pick up and delivery available. We also offer a after hours service for people who work or have young families and need to wait till the kids go to bed. Or even if you have run out of moving and packing supplies and have the removalist coming in the morning. We are open 7 days for your convenience. Please see Trading Times for more details.
Please note that pick up is by appointment only please.
This is a family owned home business with plenty of street parking. We also offer a after hours service if you are working and can't not get in during normal trading times.
You are more then welcome to call or sms Roxann Coffey on 0411676626 or e-mail: roxann@boxemup.com.au for more details. Or please use the contact for below.
Here is a list of Products. You will find the photos and pricing under Product and Prices.
Archive Boxes (Strong Storage Boxes)
Extra Strong Large Cardboard Boxes (Tea Chest Moving Boxes Double Cardboard Box)

Standard large Cardboard Boxes ( Single Cardboard)

Book and Wine Medium Moving Boxes
Crystal and Fragile Item Cardboard Boxes (Double Cardboard Box)

Portable Robes Packing Boxes
Packing Tape
Tape Dispenser
Packing Carton Knives
Zip Bag Storage Carry Bag
Storage Vacuum Seal Bag Large

Clear Plastic Shoe Boxes Men's and Ladies
Clear Plastic Shoe Boxes Boots and Handbags

TV- Art Boxes

Butchers Paper
Tissue Paper
Bubble Wrap
Picture Boxes / Mirror Carton
Shrink Wrap

Fragile Labels
Marker Pen
Removal Blanket – Wrap Pad Black Trim ( Moving Blanket)
Pro Wrap. International Wrap Furniture Cover

3 Seater Couch Cover – Furniture Protection Cover
Lounge Chair 2 Pack – Furniture Protection Cover
Dining Chair 2 pack – Furniture Protection Cover
Mattress Protections Bags King to Single Size
Storage Vacuum Seal Bag Small and Large 2pk
Please check out our Moving and Packing Tips  as well. This may help you save time and Money in your moving cost.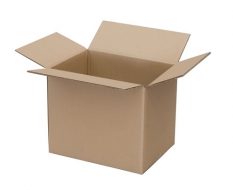 If there is some thing you want but we don't stock. Box Em Up can source these items for you. From our supplier who stock a  range of Industrial Packaging Supplies to help meet your need. From larger Cardboard Boxes, Other Removalist Supplies, Bubble Wrap,  Strapping Products, Moving Boxes, Storage Supplies. Most other types of Packing Supplies. Please e-mail though what you need and will source it for you and give you a quote. 
Please take the time to check out our Moving and Packing Tips as well as our full range of packing supplies for Brisbane Cardboard Boxes and other items you may need to help you move, de-clutter or with your relocation. We are more then happy to help you where we can. If you are from Redcliffe or North Lakes or any other region in Moreton Bay, Brisbane, or Gold Coast, you can contact us for cardboard storage boxes. Just give us a call on 0411676626 or e-mail: roxann@boxemup.com.au for more details. There is also a list of recommended local and interstate business to help you. From getting rid of any rubbish to disconnecting and reconnecting your utility services. Removal Companies to insurance. You will find these on the right hand side of our web page under Recommended Business.
Thank you for visiting Box Em UP Brisbane Cardboard Boxes – Brisbane Storage Boxes. For all your Your Moving and Packing Supplies.
We stock a range of , Storage Boxes, Packing Boxes, Moving Boxes, Removal Boxes, Boxes for Moving, Cardboard Boxes, Cartons, Bubble Wrap, Butcher's Paper, Tissue Paper, Enviro Furniture Wrap and a large range of other packing supplies to meet your Moving Packing and Storage needs.
Here is a little Video on the Adventures of a Cardboard Box I found on You tube.