Products & Prices
How many boxes do I need for moving
Moving Supplies Brisba

Here is a the list of All our Products and Prices for your Moving and Packing Supplies Brisbane. All Prices Include GST. There is no minimum buy. Pick up and delivery is available
Open 6 days for all your Moving Packing and Storage Supplies Brisbane – Gold Coast to Sunshine Coast. With and after hours service if required.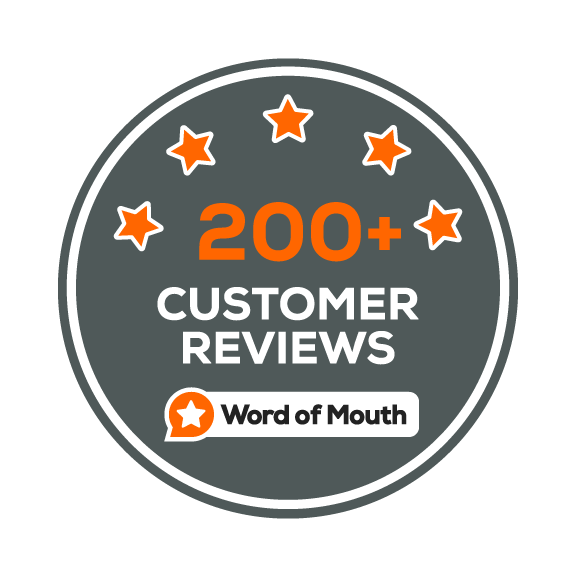 How To Place An Order 
Simply take a look at our list of products below let me know what you are after. If you are not sure, you can call or text Roxann Coffey on 0411676626 or email roxann@boxemup.com.au. Or take a look at our ( Click on the following) Moving Packs. Choose which pack suites you and your family and use this as a guide. You are welcome to change this to suite your needs. Pick up and delivery is available on our Moving Boxes Brisbane and surrounding areas
Brisbane Packing Boxes, Moving Boxes Products – Prices List (Total Includes GST)
Conditions Apply to Buy Back on your Boxes. Please read home page for terms and conditions.
Polystyrene Box 48 Litre – Internal Dimensions 520 x 330 x 278 mm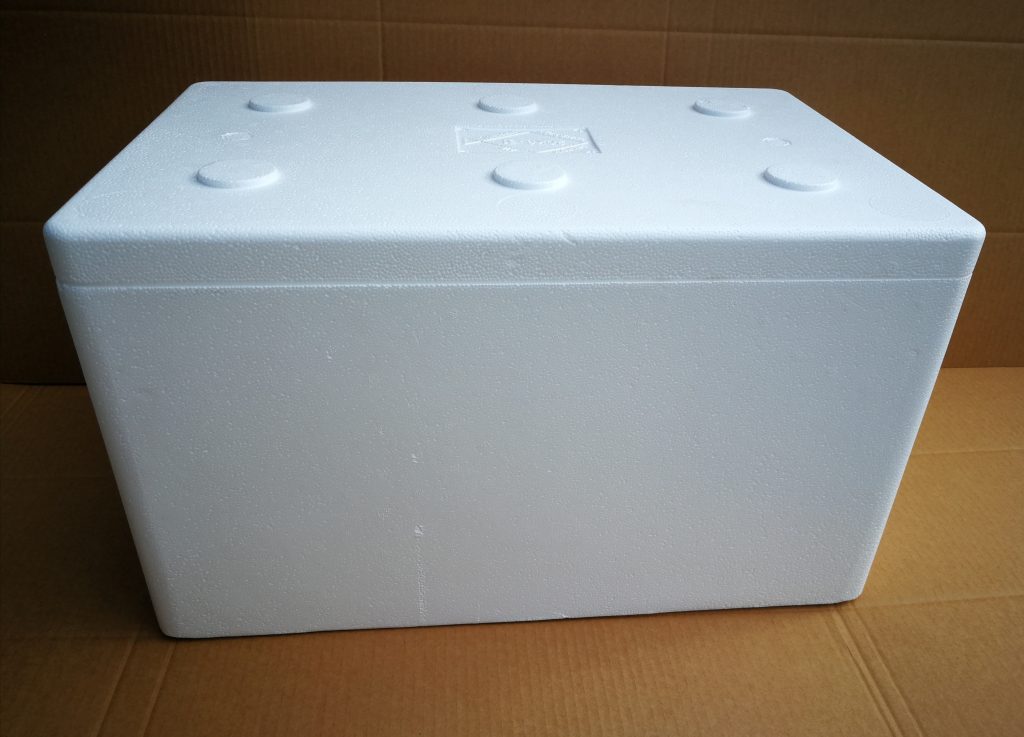 Price $13.82 ea for 1-7 boxes.
Price $13.67 ea for 8-19 boxes.
Price $12.39 for For 20+ boxes (20 + Includes Free Delivery Brisbane Area)
Great for transporting cold items. This is transport and Airline Approved.
External Dimensions: 575 x 385 x 325 mm, Volume 0.0719 Cubic Meters
Internal Dimensions 520 x 330 x 278 mm, Internal Volume 48 lt.
Archive Storage Boxes – Dimensions 380 x 300 x 250 mm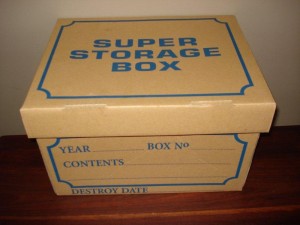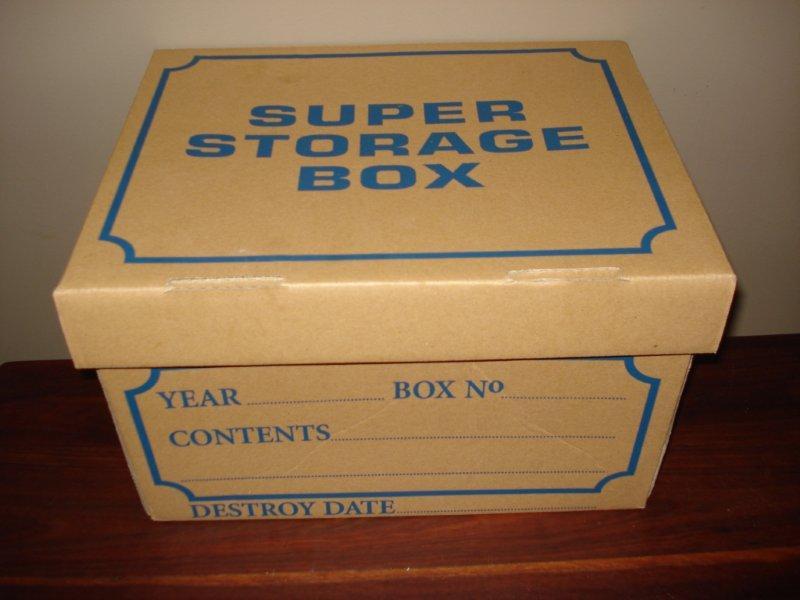 Price $3.65 ea
These are great for paper work or any important papers or items you want to store. The lid and base is built into the box so it wont fall apart easy. The bottom won't fall out as you pick it up. These Archive Boxes are twin wall strong and durable for stacking and storing your files or DVD and CD's.
Medium Packing Boxes for Moving Books or Wine Bottles – Dimensions 406 x 298 x 431 mm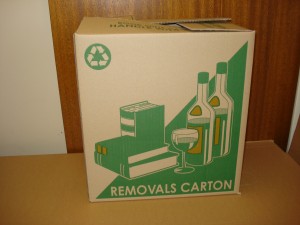 Price $2.97ea. Buy Back Boxes @ $0.50.
These boxes are best for moving CD's, DVD's, Videos, Records, Games, Books, Kitchen items, Toys, Tools, and any other unbreakable items. If you are packing a bottle of Wine, wrap them in a Bubble Wrap or Butchers Paper and stand up right.
Crystal Packing Boxes – Twin Wall Moving Boxes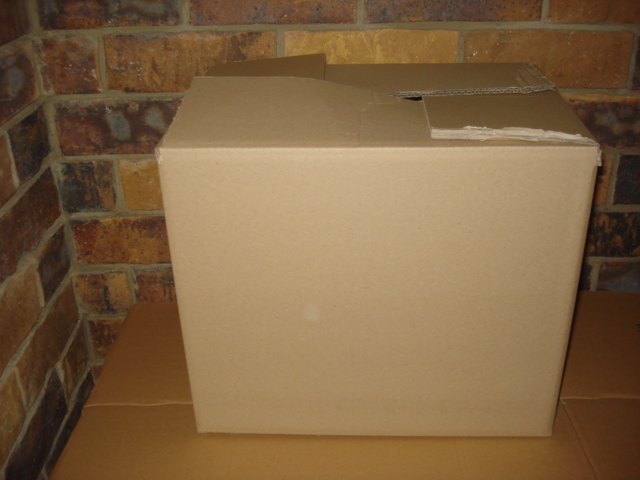 Price $2.97 for 403mm x 301mm x 330mm dimension
Price $3.05 for 500mm x 350mm x 300mm dimension
These twin wall boxes are great for your kitchen items like plates, cups and glasses, As well as other fragile item you may have. As they are double walled, these moving boxes are great in giving you that added piece of mind. The Crystal Boxes of dimensions 500x350x300mm might also fit your Microwave or other Household electrical goods. Whereas, the Crystal Boxes of dimensions 403x301x330mm are just the right size for your records and LP's.
Tea Chest Twin Wall 431x406x596mm $4.40 ea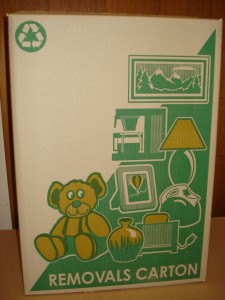 $ 4.40 ea
Buy Back Boxes $1.00 ea
Heavy or bulky items. Pots and pans. Toys. Electrical equipment, Household Items. Extra support for your breakable Items. Plates, Glass ware. These are also good for shipping items overseas.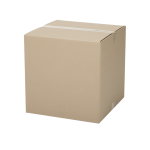 Cube Box 625x625x625mm Twin Wall Long Boxes 800x500x500mm Twin Wall Shipping Boxes
$11.70 Buy Back $3.00
This box is durable and strong with double cardboard wall. For all bulky items when moving local and overseas. Great for fragile items that need extra care like chandelier, lamps. Speakers other small furniture items. You can also use them for bedding items.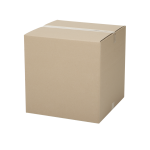 Cube Box500x500x500mm Twin Wall With adjustable height 500/400/300mm
$7.30 ea Buy Back $2.50
This box is great when relocating overseas or just need your items stored in a bigger box. This box can be adjusted in height from 500/400/300 This double cardboard box will give you that added protection while your items are being moved and relocated. Or being stored over a period of time.
We Now Have Plasma / LCD TV BOXES AVAILABLE
TV LCD PLASMA and LARGE ART BOXES You can buy these as a pack. With screen covers and inserts. Or as a box on its own ( The Cheapest TV / large art boxes available in Brisbane)
These cardboard boxes are made from the strongest cardboard available. Twin wall boxes with built in handle will make moving your tv or art work a lot easier. Protecting your items while in transit.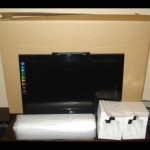 Small-Medium Plasma / LCD TV BOX $61.60 1250x160x800mm
1x Plasma / LCD TV Box 4x Polystyrene Insert Screen Protection Cover 1x zip lock bag
Medium Plasma / LCD TV BOX $72.60 1450x160x900mm
1x Plasma / LCD TV Box 6x Polystyrene Insert Screen Protection Cover 1x zip lock bag 1 x Fragile Tape
These boxes are made with the strongest grade twin wall 7mm thick extra strong cardboard. With the TV Boxes. Because the tv comes in all shape and sizes. Please allowed at least 5cm to 10cm from the height of your TV ( without the stand as the stand needs to be removed) for the polystyrene inserts.
With your Smaller TV you can use the Picture Mirror Boxes and Foam Covers for added protection
You can buy these boxes just on their own.
Small-Medium Cardboard Box 1250x160x800mm $35.20ea
Medium Cardboard Box 1450x160x900mm $44.00ea
Large Cardboard Box 1700x160x1100mm $48.40ea
Portable Robe Packing Boxes. Moving Boxes with handles 594x476x1099mm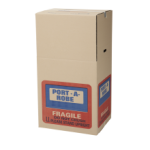 $17.60ea Buy Back Boxes $5.00
Take your clothing out of the wardrobe with the hangers. Takes 20 to 30 Coat Hangers. Depending on what you are hanging. These can also be used to pack your pillow's, blankets, sheets. Or any other bulky items. These boxes are twin wall with built in handles for easy moving.
Picture Box /Mirror Carton 1040x75x775mm
Picture Mirror Box $5.50 Buy Back Boxes $0.70 ea
2 Piece Picture Box Telescopic Lid x 912x113x780, Base x900x101x780 Height Can Be adjusted  $7.60
The Boxes are made for Tv and Art / Picture Mirror Twin Wall Cardboard Boxes 7mm Thick. Great for protecting your fragile items while in transit
Small Twin Wall Cardboard Box 1000x160x700mm $27.50ea Small-Medium Twin Wall Cardboard 1250x160x800 Box $32.97ea Medium Twin Wall Cardboard Box 1400x160x900 $42.27ea 
Mirrors or glass table tops. Pictures, canvases. For added protection. Wrap your items first with Pro Wrap or Butchers Paper and Bubble Wrap

Mailing Boxes
We have a range of small boxes for small business for Mailing . You can also use them for packing smaller house hold  items. Contact us for a price on bulk orders. Or there is something else you require for your business.
Shipping Box 356x356x279 $2.70
A3 430x305x140mm $1.27 ea
A4 310x215x130mm $0.96 ea
Postage Boxes 220x157x77mm $1.10 ea No Minimum Buy
Clear Packing Tape Rubber Base 48mmx75m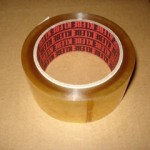 $3.30 ea $104.54 for 36 rolls.
This clear rubber base tape. Sticks well to the boxes. Is strong and durable. Will seal up to around 20 boxes. Heavy duty packing tape. Good for plastic products. Suitable for all climates and recycled boxes as well. Seals up to 20 packing boxes.
Fragile Packing Tape 48mmx75m $4.95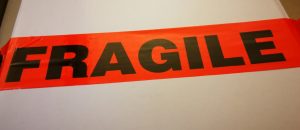 Fragile Packing Tape is a great way to identify the cardboard  Boxes and items that that bit of extra care while in transit
Pistol Grip Tape Dispenser $16.50
Buy Back Tape Gun @ $1.50 ea We highly recommend getting a tape gun. Especially if you have a lot of boxes to seal. It makes taping up the boxes a lot easier and quicker. Easy to load not need for any other tools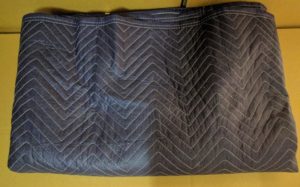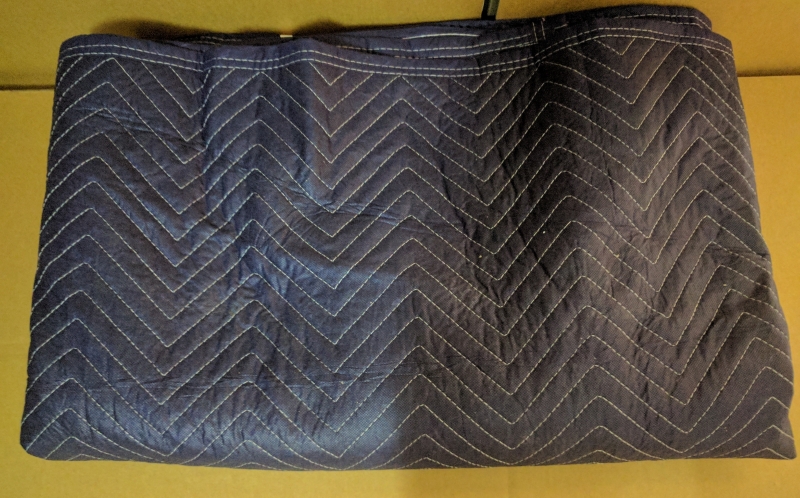 Removal Blanket 1.8×3.4m 500GSM Removal Pads
$20.35 ea  for 1-9 for 10 or more $19.80ea . $198.00  for a pack of 10 Includes GST
If you are a removal company and looking for a bulk buy. Please give me a call for orders over 20 removal blankets. I can also get tuck ties 
(No Refund given if you buy pack of 10 and don't use them all )Please give a few days notice with bulk buys. No refund on this unless the blankets are faulty. These are the same blankets that removal companies use.
Packing Label 'Fragile' 10 pack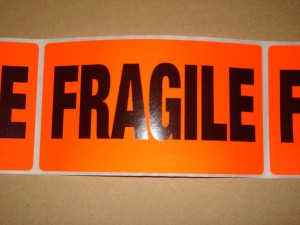 $1.25 Per Pack of 10 Mark your boxes clearly With these labels
Marker Pen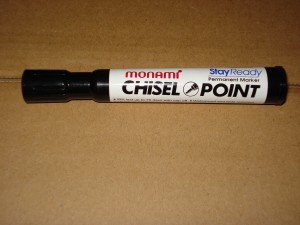 $2.00 ea Mark your boxes with this marker pen.
Carton Knife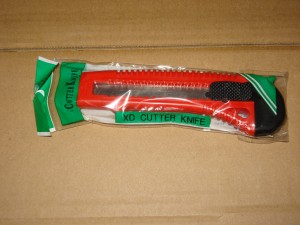 $2.42 ea
Use to cut the bubble wrap or the tape on the cardboard boxes.
Zip Up Storage Carry Bag. Polywoven 60cmx52cmx26cm

$4.73ea
Carry and moving storing your Blankets , Sheets, Towels, Pillows, Toys, Clothing. Even in Summer when you are not using your winter blankets and jumpers.
Bundling Film plus Dispenser 100mm x 300m x 25um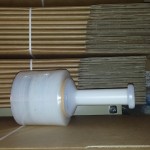 $10.50ea Use this to bundle larger Items together like. Wood, poles and any other loose items. Also around your chest of drawers to keep the draws shut. Or even around your boxes for add protection. Wrapping your luggage when traveling is the global standard these days in adding luggage security to you and your personal Items. In giving you that added peace of mind. Knowing that your belongings will arrive safe and untouched at your final destination. Wrapping your backpacks, suitcases, carry bags, boxes, prams, children car seats. This will give it that added protection not just from dirt but also. Against Theft, Tampering, Keeps Your Bag Together if it should fall apart. Someone adding items to your bag that you don't know about. General damage during transit.
Shrink Wrap Clear, Shrink Wrap Black, Pallet Wrap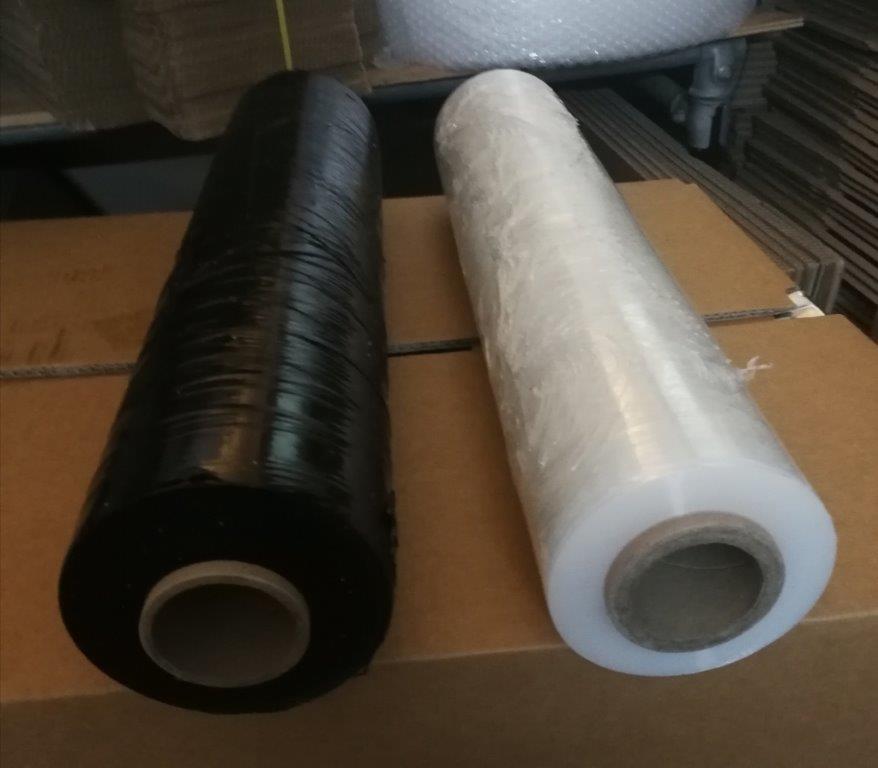 Shrink Wrap Black 500×400 25um $28.05ea
Shrink Wrap Clear 500x350mm $19.80ea
Great for wrapping around pallets and furniture for added protection. Stops movement during transit
Bubble Wrap 50cm x 5 Meters 10mm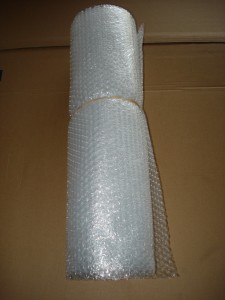 $4.51 ea
Wrap Picture Frames, Glassware , Vases, Computers , TV, Other Fragile Items. Void Fill
Bubble Wrap 50cm x 100 Meters 10mm

P10 50cm x 100 Meter $38.50 each
Bubble Wrap 50cm x 50 Meters $25.30
p10 75cm x 50m $29.70ea
P20 75cm x 100 Meters $49.50
We also have Foam Rolls 1mm 24cm x 100m $20.00
Wrap Picture Frames, Glassware , Vases, Computers , TV, Other Fragile Items.
Protection Foam Covers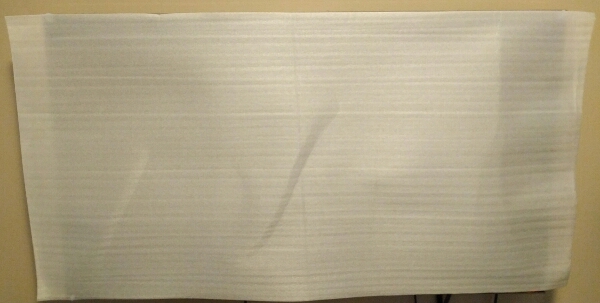 TV Packs come with these Foam Protection Covers. They can be used for your pictures frames as well.
Foam Protection Cover 0.5mm think
1000mm x 500mm $3.85
1400mm x 750mm $4.95
1750mm x 750mm $6.05
Butchers Paper 5kg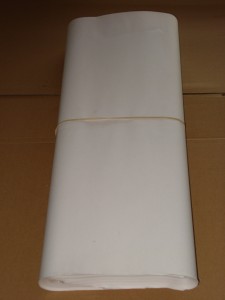 Sheets 920x610mm $16.50 ea 5kg Approx 170 Sheets
 3kg Approx 100 Sheets $12.10
Great for wrapping plates and glasses etc. Save washing the newsprint off from newspapers. Also use a fill for your boxes
Butchers Paper 18kg 920x610mm $55.55  Approx 610 + Sheets per 18kg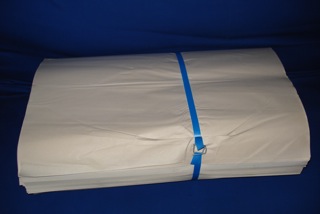 Great for wrapping plates, glasses and any breakable items. Also use for fill for your Packing Boxes. As they are large sheets these can be cut in half for small plates and glasses etc.
Void Fill Large Bags approximately 400lt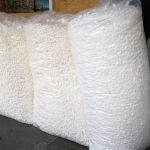 $45.05 ea for 400lt Fills any space in your storage box and gives your fragile items extra support during transit. For Bulk orders please give at leave 24 hours notice. Due to lack space we do not carry a lot of this
$16.00 Small Bag Fills A Tea Chest Box 100lt. Fills any space in your storage box and gives your fragile items extra support during transit
Pro wrap. Furniture Covers. International Wrap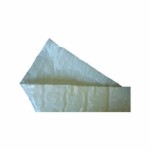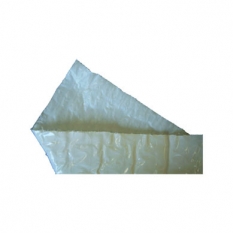 Rolls of 1.5m x per meter $3.63
Roll 1500x100m $304.70
Pro Wrap Furniture cover is great for your bulky items that need that extra protection during transportation or storage. It has a non abrasive surface with added cushioning and easy to mold around corners like on tables. Moisture resistant, strong and durable also puncture and tear resistant. You can reuse this over and over again. Being made from recycle material it is great for the environment. With a soft material and Bubbles on the outside its great for oil paintings and pictures.
Lounge Chair Cover Bags. Furniture Protections Bags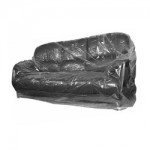 2-3 Seater Lounge Chair Cover. 1800mm x 3000mm $5.75
1 Seater lounge 1800mm x 1000mm + 750mm Guesset $4.66
Fits a large Recliner Lounge
Protect your lounge from. Dirt, Dust and Water when Moving, Storing or doing Renovations.
Dining Chair Cover Bags. Furniture Protections Bags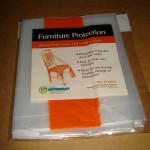 Dining Chair Protecting Cover Bags 120 x 100 x 25cm 2 pack $3.30 Protect your chair from. Dust , Dirt and Water when Moving, Storing or doing Renovations
Mattress Protections Bags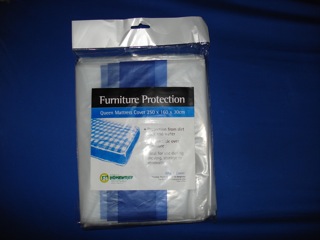 Mattress Protection Cover King Heavy Duty $9.90
Mattress Protections Queen or Double Heavy Duty $8.80
Mattress Protections King Single or Single Heavy Duty $ 7.70
Protect your Mattress from Dirt, Greece, Dirty Hands, Other markings
Shipping Boxes

We have a range of small shipping boxes should you be sending items locally, interstate or internationally. If there is something you need and we don't have it. Let us know and will see if we can source it in for you
A3 Boxes 430x305x140mm $1.27ea
A4 Boxes 310x215x279mm $1.06ea
Postal Die Cut Boxes 220x257x75mm $1.10ea
Brown Paper Bags With Handles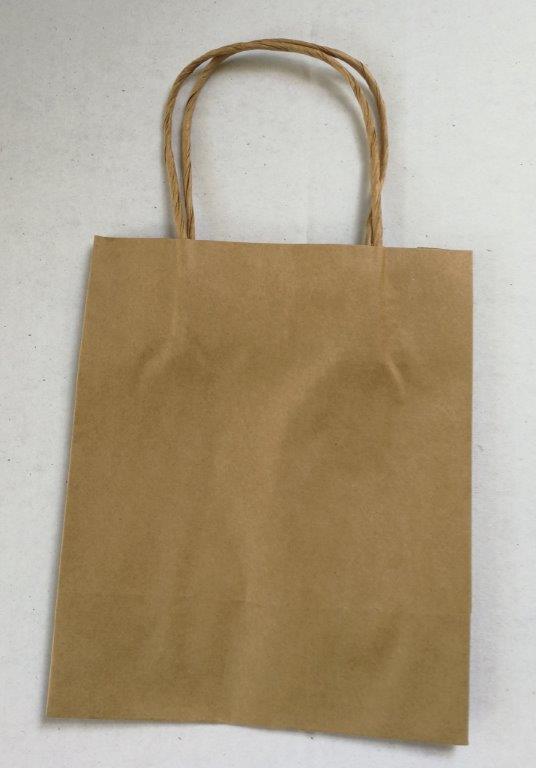 Brown Paper Bags With Handle Medium 480x340x110mm PK 50 $32.45ea
Brown Paper Bags with Handle Small 350x260x110mm PK 50 $24.02
Brown Paper Bags with Handle Extra Small 170x200X100 PK 50 $23.17
Second Hand Boxes
From time to time we have second hand boxes for sale. Due to the buy back we offer our customers. Contact us if you are looking for second hand boxes and will let you know if we have any available
Please let us know if you require any other products. Will try to source them for you.
To place a order. Please either Call or TXT Roxann Coffey on 0411676626 or E-Mail roxann@boxemup.com.au You can also use the contact form below
Payment by Card  Cash or Internet Banking . You are more then welcome to come and look at the products.
We have a mobile Eftpos machine so can accept payment on delivery. With no extra fees for paying by credit card.
Before you come and buy anything. Please call, txt or e-mail and make a appointment first as I maybe out on a delivery.
How to Assemble The Archive Box
Click on Link here to see a short video on how to Assemble The Archive Box.
They come as once piece flat pack. With built in handles, lid and base. Makes it easy to move with no worries about the base falling out or losing the lid.
Strong and durable that way you can stack them if need be. With the double cardboard your archive box and documents will last longer.
If you like we can assemble the Archive Box for you at no extra cost to you.
You can click on this Link for your Delivery Fee. In some cases delivery maybe free
Click on this Link for After Hours Service.
Also click on this Link for recommended packaged deals . Example 1-2 bedroom house
For all your Moving Boxes, Packing Boxes , Storage Boxes & Packing Items
Servicing Brisbane , Gold Coast , Sunshine Coast
If you are Moving , De cluttering or just need to store your items . We have all the items you need. From Packing Boxes, Bubble Wrap, Butchers Paper, Tissue Paper, Picture Mirror Boxes, Port a Robes. With no minimum buy and pick up or delivery we can help you save on your moving or storage cost.
You will need a lot of Moving Boxes–probably more boxes than you think. Having enough boxes will make your life easier.  If you buy your Packing Boxes from us you can always return unused boxes for a full refund. (Providing they have not been used in anyway. ) Have around 10 boxes set aside to use for last minute items on your moving day, such as bedding, clothing, and cleaning supplies. Make sure you have  Strong Packing Tape to seal your boxes. Use Butchers Paper (newspaper can leave a ink print on your items ) There is also Bubble Wrap to wrap and protect your items.  You may need more items then you think so get extra just in case so the packing can go smoothly right up to the end.
Are you are happy with our service . Please if you have time write a review and let us and other know how we have helped you. If you have a Google account. Please write a review with them. As it all helps in getting the word out.
If you use our contact forms. Please be on the look out for a reply. As it might go to your trash depending on your e-mail settings. Or simple give me a call or txt message . I will be more then happy to call you back and answer any questions you may have.
Find cheap and Cardboard Packing Boxes in Brisbane
Finding Right Moving Storage Boxes in Brisbane
Our Reliable Moving and Packing Supplies Brisbane Will Make Moving Easier
For All Your Moving Packing And Storage Needs See BOX EM UP