Terms and Conditions Products and Buy Back Cardboard Boxes Brisbane
Here is the list for BoxEmUp Terms and Conditions Products and Buy Back Cardboard Boxes Brisbane
All items are COD (cash or Internet banking prior to deliver and acceptance of goods) No cheques or credit card will be accepted. No credit will be given unless prior arrangements have been made.
If you do fail to make your payment within a reasonable amount of time. 3 months or more. If there are any fee from the Debt Collectors or Solicitors This will be added to your account.
Prices are subject to change without notice.
Once the goods have been received and signed for, please check the stock to make sure you have received the correct stock to the invoice. Also the goods are in good condition. No credit will be given after this. Box Em Up and their employee's will not be help responsible for any loss or damaged once you have received the stock.
In an event where the customer is not home or at the delivery address. We take no responsibility for any loss, stolen, or damaged items due to weather or any other causes that might take place. In the event where we have gone to deliver the items and the customer is not there and can not be contacted, a fee of $25.00 will be charged. This will be added to your invoice total. The customer is responsible for any loss or damage caused by the product. Once the items are paid and signed for, it is in the customers care.
When We Buy Back You Moving Boxes
We will only buy back your Unused Packing Boxes when they are still flat pack and have not been used in anyway.  With no tape or markings on them please.
Other wise they will be classed as Second Hand and you will receive payment for Second Hand Boxes. Minimum Buy Back on New Boxes will be  5 Boxes  Brisbane Metro  and 10 Boxes else where .  Or you can drop them off . Unless we buy back your used packing boxes off you when you have finished your move. Will buy back any unused packing boxes then.
When buying back your Second Hand Boxes I asked that you please, cut the tape with a knife . Don't rip the tape off . E-mail or phone when ready for pick up and will arrange a time that suite you.
Special Orders
If there is a item you require and we do not stock it. We are more then happy to source it for you. Please be aware there is NO CREDIT given on special order if it is not a standard product we sell.  As we may not be able to return to the supplier without being charged extra or our supplier will not receive the items returned.
Guarantee If you are not happy with our product or service we will offer you a replacement or full refund. Providing the goods that are being returned are in the condition they were delivered or picked up in. This does not apply to Special Orders unless the product is faulty in which case we will give you a credit or swap it for another product.
Warranties Box Em Up will deliver the items that you have ordered in good condition. We offer no warranties on the boxes or any other items that you buy. Or items that you place in the boxes once you have received your order. It is the customers responsibility, once the order has been received, to make sure it is correct and in good condition.
With a range of Cardboard Boxes Brisbane and Packing Supplies . We are more then happy to help you save on your moving cost with out buy back. Make sure you check out our Moving and Packing Tips or recommended business to help you save time and money.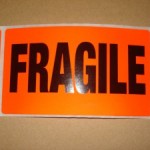 For your all Cardboard Boxes Brisbane and Packing Supplies or Moving and Storage Tips
Click on this link for our  all our Products and Prices.
Please contact Roxann Coffey on 0411676626 or e-mail roxann@boxemup.com.au
Or you are welcome to use the contact for below