Packing Boxes For Brisbane 1 – 2 Bedroom House
We are opened on the 26th of April 9.00am to 5.00pm . Closed the 3rd of May but can still be contacted this day if needed. Sorry for any inconvenience this may cause.
Find cheap and best moving company in Brisbane Packing Boxes For Brisbane 1 – 2 Bedroom House
Finding Right Moving Boxes in Brisbane Bulimb
Our Reliable Packing Boxes will last for multiply moves and keep your items protected while in storage. Packing Boxes For Brisbane offers a range of boxes and packing supplies to make to process of moving a lot easier and simple for you and your family
Packing Boxes Brisbane 1 – 2 Bedroom House. If you are unsure what your needs, here are our recommended moving  pack as a guide
This is just a guide to give you an idea on what you might need for packing up your house. As every house is different and everyone packs differently
If you buy a Package Deal. We will buy back any Packing boxes you don't end up using . We also offer a top up order with free delivery providing you order 20 or more boxes.  (Brisbane Metro – Pine Rivers Shire- Redcliffe  and Deception Bay area only  for delivery on top up orders and pick up on buy back ) Unless you can drop them off.
You can also so change this order to suit your needs. As you may not want the Portable Robe for example. Add what ever you like and choose between the Book and Wine Moving boxes or the Crystal packing Boxes.

See Terms and Conditions on Buy Backs

To place a order call, txt or email Roxann Coffey – Phone: 0411 676 626 – Email: roxann@boxemup.com.au
PACKAGE 2: House 1-2 Rooms
Quantity
Total Inc Gst
Extra Strong Box
13
 
Medium Packing Boxes. Book and Wine. Or Crystal Packing Boxes
25
 
Portable Robe
2
 
Tape Dispenser
1
 
Tape 48mmx75m
2
 
Butchers Paper 5kg
1
 
Bubble Wrap 5m x 50cm
1
 
Knife
1
 
Marker Pen
1
 
Label 'Fragile' 10 Pack
1
 
 
 
 
 
Total Price:
$195.04

Buy Back Total Up To $34.00

 

With the Medium Boxes you will receive the following

20 x Book and Wine Box 406x298x431mm

3 x Crystal Boxes 403x301x330mm

2 x Crystal Boxes 500x350x300mm

You are welcome to change this to suite your needs.

Other Items Available Click on this Link for full range of Products

Mattress Protection Bags Heavy Duty King $8.80, Queen $7.70, Single $6.60 .Removal Blanket $17.60 (Special price if ordering with moving pack, Zip Bag Storage Carry Bag, $3.00,  Vacuum Bags Small 2 pk $7.70 Furniture 2-3 Seat Lounge Protection $5.75  cover or Lounge Cover  1 Seat 195x169cm $2.90ea Dining Chair Covers 2 pack $3.30

 
 
Tips: To protect your mattress from Dust, Dirt and marks use a Mattress Protection Bag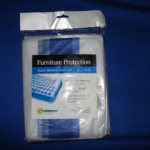 See our Products and Prices for our full range of products from BOX EM UP  Packing Boxes Brisbane 1 – 2 Bedroom House
If there is something else you need that is not there. Contact us and will get it in for you if we can
How to recycle unwanted items . Find a recycling place near you . Clink on Link for details