Contact Box Em Up
Hello This is just to inform you that we will be closed the following dates in September and Oct. Due to family commitments. I can still be contacted during this time. So if you have any questions. Please feel free to email Roxann@boxemup.com.au  Call or Txt 0411676626 Will endeavor to get back to you asap.
September Saturday 5th
From the 25th of September till the 2nd of October . Re opened 3rd of October to normal trading hours.
So sorry for any inconvenience this may cause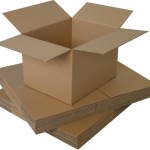 Contact Box Em Up Moving and Packing Supplies Brisbane. If you need any moving packing and storage supplies. Also if you just need support or have a question, feedback or suggestion, you can use the contact form below to contact us.
If you are happy with our products and services . Please let us know and if you have time write a review. You can click on this Link to write on review on WOMO ( word of mouth on line)
Or simply use the contact from below. This will help with our Google Ranking or just letting others know about the service we offer.
We have a range of good strong and durable moving packing supplies Brisbane to help you save on the cost of moving or putting your items into storage.
You can also contact Roxann by phone on 0411 676 626 or by email at roxann@boxemup.com.au, to get your Brisbane Removal Boxes – also check out our packing tips.
See how we can save you money, time and help take the stress out of relocating by supplying you with all your packing item.
If you would like to pick up and order. Please call, txt or email. As the pick up is by appointment only.
Our Address is 383 Trouts Road Mcdowall. ( Just off Hamilton Road end)
Contact Roxann on 0411676626 or Email roxann@boxemup.com.au
Please make sure you check your trash if you have not had a reply from us. Or just give me a call or txt. Be more then happy to call you back.
Here is the link for Google Maps if you are looking for directions.
Contact Box Em Up Moving and Packing Supplies Brisbane if you have any questions or if we can assist you with anything at all. Be more then happy to assist you with your moving and packing supplies.